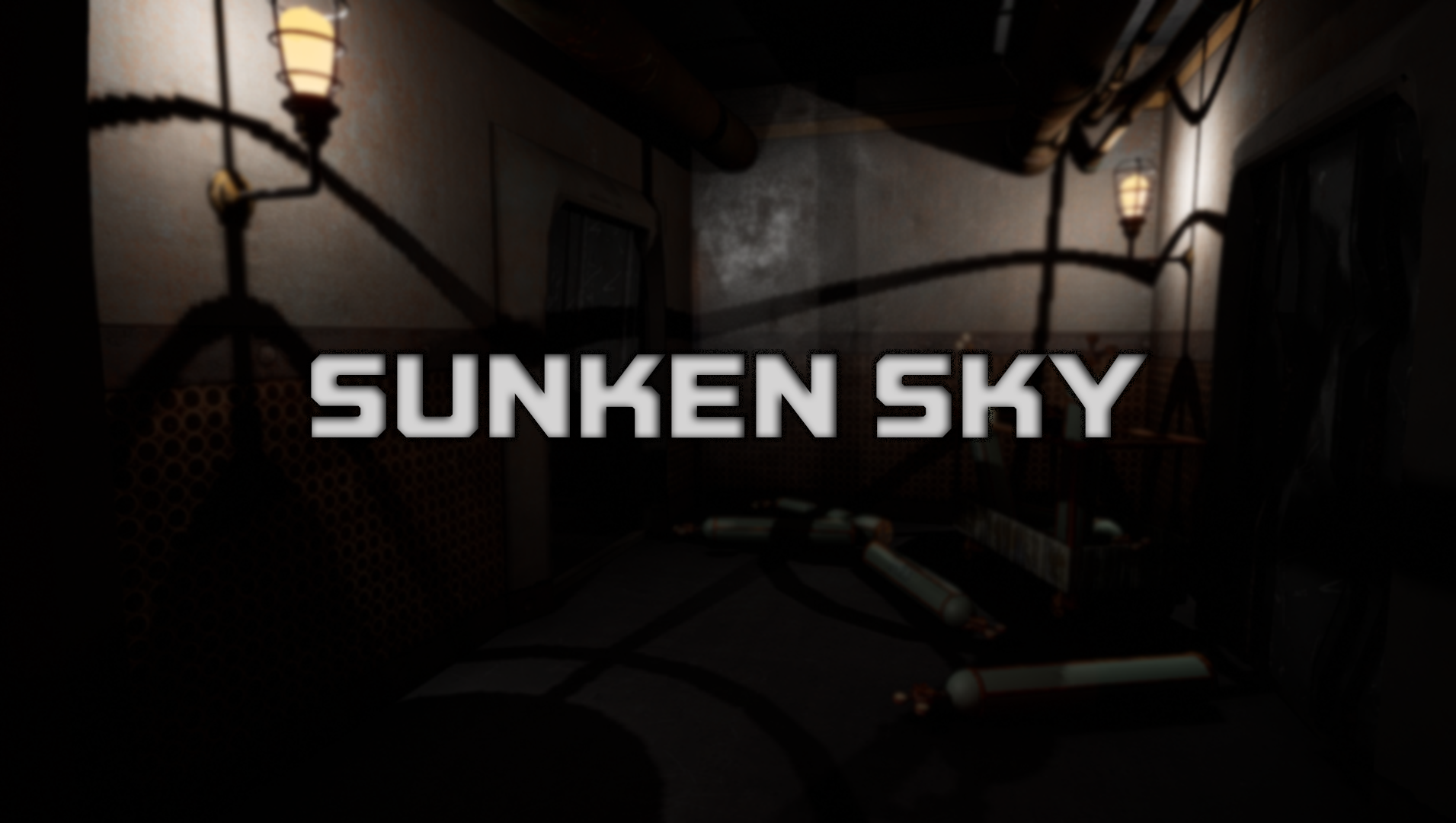 Sunken Sky
A downloadable game for Windows
You are Huisman - a lowly mechanic working on-board the Space Station 'Inveniet'. As you were completing a routine maintenance check on the ship 'Nuco 4', an asteroid collides with the station. It shatters the docking bay and sends multiple ships hurtling towards the planet orbiting below. You are knocked unconscious in the chaos.

Controls:
WASD - Move
E - Interact
C - Crouch
F11 - Fullscreen
Install instructions
1. Unzip the compressed file.
2. Run SunkenSky.exe
Comments
Log in with itch.io to leave a comment.
It looks awesome! I only wished that there were subtitles so I could hear what the character's saying...
I liked your project! Did you get an A? I hope so.
I thought the story was great for such a short experience. The level flowed and played well, too. Nothing groundbreaking occurred, but I wasn't expecting anything bleeding edge for a project meant for learning. I hope you guys keep working with unreal!
Made a Lumps Play. They're let's plays with pop-up comment bubbles. You'll dig it. Cheers! 🍻
Hi! Thank you so much for taking the time to create this awesome video of the game we produced! It means a lot. I personally, the Team Leader got a HD - High Distinction. Once again thank you for your feedback! Much appreciated.
you should make the full game because this was amazing I made a video if you want you can watch it and feel free to sub for more videos thanks
watch video here:
DAM IT i expected more, the game super short but cool. make full game!!!!dfsdrsdfsdf
It was a 13 Week project made by 6 Animation Students for a Studio unit! First time we all used Unreal 4.